Solar CEO Calls for Phaseout of Subsidies
The upcoming expiration of the Investment Tax Credit (ITC) is leading to a record number of solar panel installations as companies rush to exploit the subsidy. The ITC, along with a favorable depreciable tax basis, allows companies to write off as much as 60 percent of the property's value at taxpayers' expense. However, not all solar companies wish to take advantage of subsidies, and some are now arguing that the expiration of the ITC may ultimately benefit the industry.
In a letter to Congress last month, Sunnova CEO John Berger wrote that "[w]e do not believe an extension of this credit is necessary for the continued health of the solar industry. In fact, quite the opposite is true. If the credit is allowed to step down as planned, the industry will remain more robust in both the long- and short-term."
By the Department of Energy's own admission, the cost of distributed solar is down nearly 50 percent since 2008—nearly double the benefit of the ITC.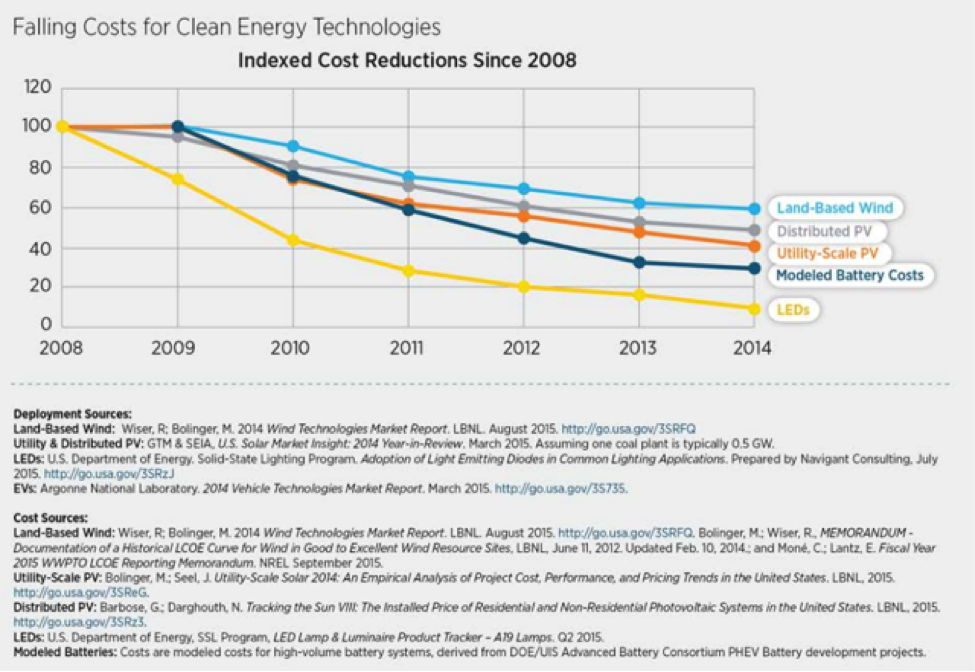 The solar industry has been subsidized by the ITC for nearly four decades, and the 30 percent tax deduction is scheduled to drop to a 10 percent rate in January 2017. "Yet," Berger explains, "there has been an organized effort by many in the solar industry to convince legislators that the need for a five-year, or even permanent, extension of the ITC is necessary to the continued functioning of the industry."
Elon Musk's SolarCity is one such company that has benefitted immensely at taxpayer expense. The company has received $497.5 million in federal grants, according to an investigation by The Los Angeles Times, in addition to $750 million in state tax breaks to build a factory in New York. In all, SolarCity has received $2.5 billion in government subsidies. Despite this, the company is the swamped in debt—hitting $2.3 billion in 3Q 2015, or nearly $1 billion higher than December 2014.
Solar companies have been accused of abusing federal grant and loan programs, and have been the subject of numerous lawsuits and probes in recent years. Several companies, including SolarCity, are currently being investigated by the Department of Justice for potentially defrauding taxpayers by misrepresenting the value of their solar properties in order to receive more money from the government's grant program.
These aggressive sales tactics are the result of solar companies fighting to take advantage of the billions made available by the government's ITC and other programs. The industry has received nearly $18 billion to subsidize otherwise unprofitable solar properties since 2009. As Sunnova's CEO said, "[t]he industry made a deal with Congress in 2008 that it needed the ITC's support until 2016 and then it would be able to operate and, indeed, flourish without it." Congress should listen to Sunnova's CEO and allow the tax credit to expire.