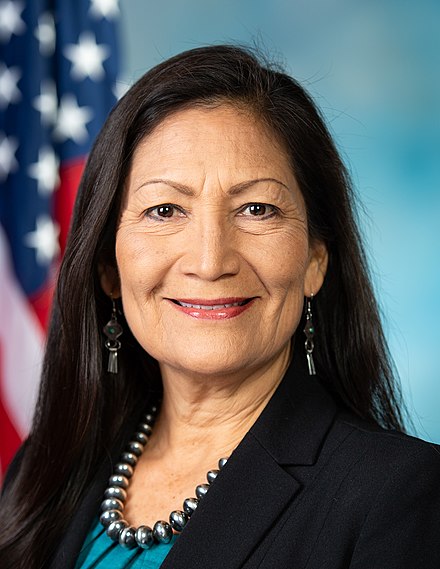 Position In Biden Administration:
Secretary of the Interior
---
Nomination Details:
Nomination Announced: December 17, 2020
Confirmation Status: Pending
Past Work:
U.S. Representatives from New Mexico (2019-2021)
Chair of the New Mexico Democratic Party (2015-2017)
In Her Own Words:
About Haaland:
Deb Haaland is "wholeheartedly" against hydraulic fracturing and oil and gas development on federal and state land. Haaland's home state of New Mexico is itself energy dependent and she was willing, nevertheless, to sacrifice its largest revenue source. At the helm of the Department of the Interior, she is apt to take a sharply anti-development view in line with these past statements, to the detriment of the mixed-use doctrine that seeks to balance the interests of Americans.
As Secretary, Haaland would have significant authority of land leasing. As a Member of Congress, Haaland led the 30×30 effort in the House, a plan to block 30 percent of land and ocean in the U.S. from development by 2030. While in Congress, Haaland also introduced the ANTIQUITIES Act, a bill that would greatly expand the footprints of National Monuments. These past indicators suggest that as Secretary Haaland would bias Department action toward her particularly favored land uses and against the general interest, of which energy development is a significant part.
Haaland considers the Green New Deal—a plan that would jeopardize energy reliability at enormous expense—"a needed bold solution to protect the future of our communities." Haaland also claims "climate change in the US started when Europeans arrived and started killing the buffalo," a position that is out of step with any scientific consensus. Further, Haaland has stated, "I think it's a time in our world ― not just in our country, but our entire world ― to listen to Indigenous people when it comes to climate change."
Fun Facts:
Dakota Access Pipeline protester.
---
Learn more about the Biden administration's energy policies here.