America's Game: Brought to You By Oil & Natural Gas
04/07/15
Chart of the Day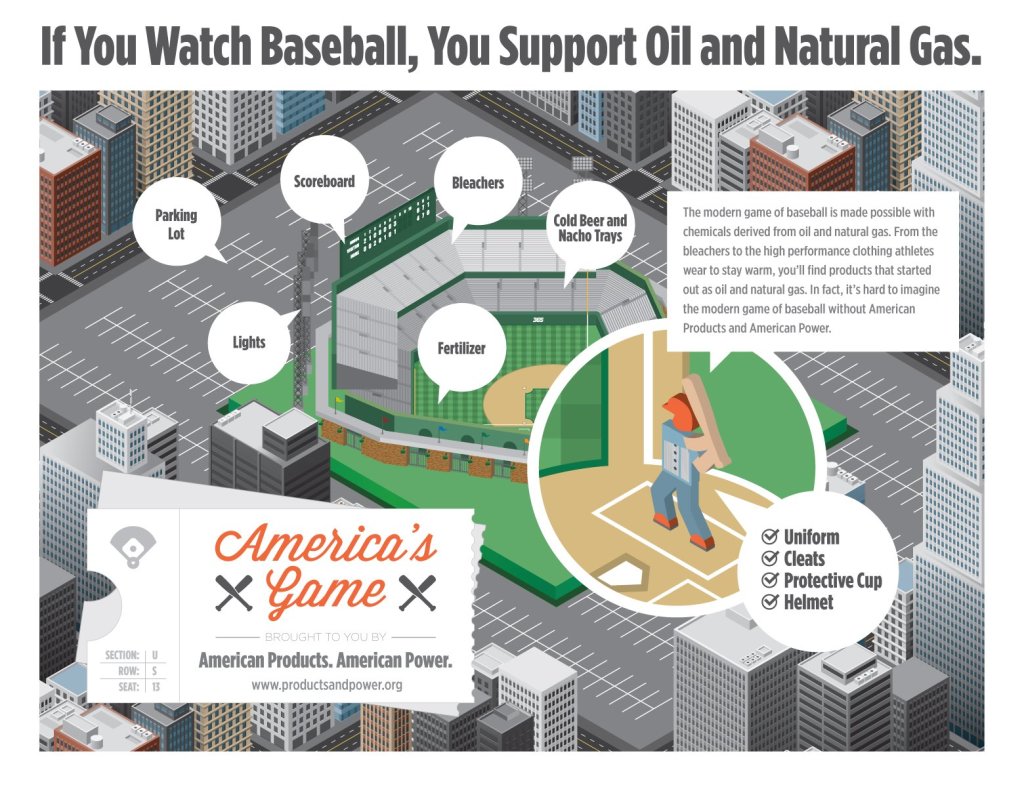 From the first pitch on Opening Day to the final out of the World Series in October, baseball is brought to you by oil and natural gas. The smell of the fresh-cut grass; the uniforms our favorite players don 162 times a year. Even the cold beer you enjoy on a sunny spring afternoon in the bleachers comes courtesy of petroleum products. So next time you head out to the stadium, most likely
wearing a shirt made from natural gas and driving a car fueled by oil
, be thankful for the energy...
Continue Reading...
Blocking Off ANWR in One Map
02/03/15
Chart of the Day
The following map, from the 
Institute for Energy Research
, shows how much land would be off-limits if Obama's
proposed ANWR wilderness plan
(12.28 million acres) were added to existing ANWR wilderness areas (7.16 million acres). That would cover a strip of land extending the length of D.C. to Boston that is 77 miles wide: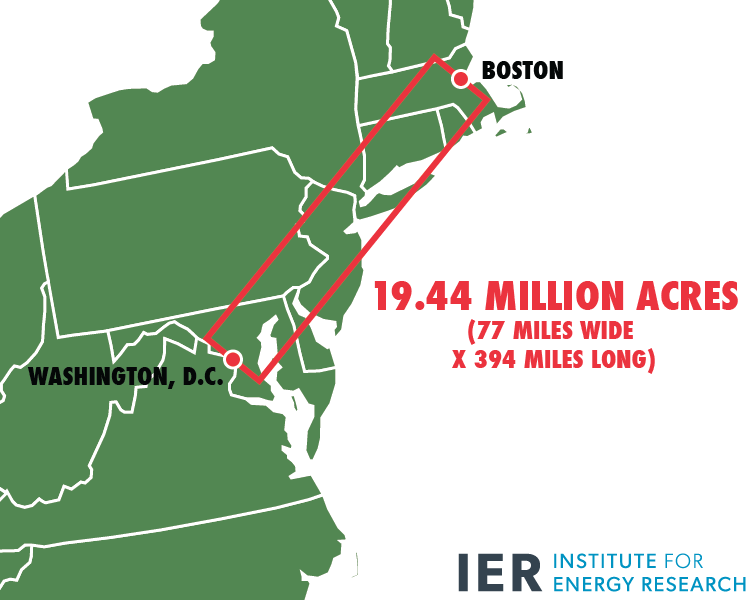 President Obama's wilderness proposal is less about protecting ANWR than preventing energy development. It is part of a larger effort to
starve the Alaska...
Continue Reading...