America's Game: Brought to You By Oil & Natural Gas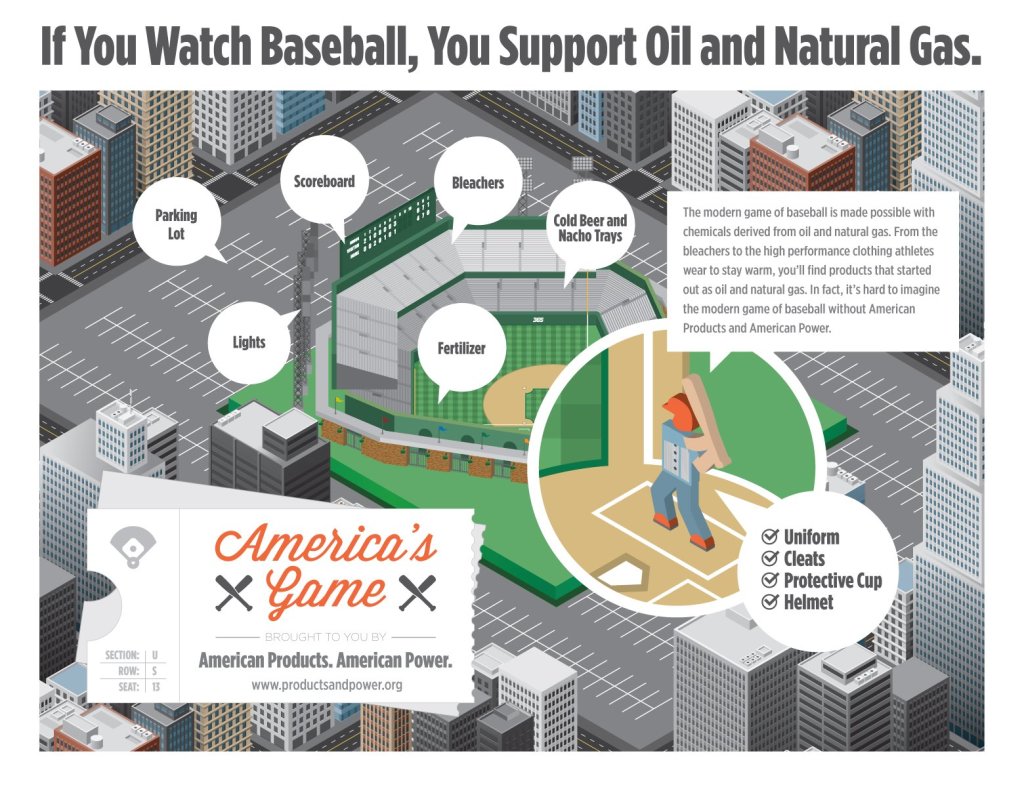 From the first pitch on Opening Day to the final out of the World Series in October, baseball is brought to you by oil and natural gas. The smell of the fresh-cut grass; the uniforms our favorite players don 162 times a year. Even the cold beer you enjoy on a sunny spring afternoon in the bleachers comes courtesy of petroleum products.
So next time you head out to the stadium, most likely wearing a shirt made from natural gas and driving a car fueled by oil, be thankful for the energy sources that power America and her oldest professional sports pastime.