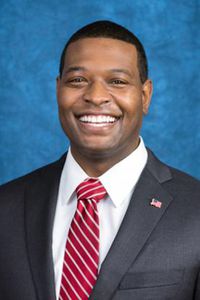 Position In Biden Administration:
Administrator to the E.P.A.
---
Nomination Details:
Nomination Announced: December 17, 2020
Confirmation Status: Pending
Past Work:
Secretary of North Carolina's Department of Environmental Quality (2017-2021)
Vice President for Clean Energy for the Environmental Defense Fund (2008-2016)
In His Own Words:
About Regan:
Michael Regan is currently the secretary of North Carolina's Department of Environmental Quality and a former air quality specialist at the EPA. Before then, he worked on clean energy initiatives for the Environmental Defense Fund—a multi-million dollar non-profit that supports economically damaging environmental policies.
During his time at the Department of Environmental Quality in North Carolina, he has launched one of the biggest expansions of "clean energy" production anywhere in the United States. "We're looking forward to a Biden administration and an EPA that uses its resources to push aggressively on key issues like climate change," Regan told NPR in an interview before his appointment was announced. In a separate interview leading up to his confirmation, Regan said the following about climate change: "Climate change is the most significant challenge humanity faces. We'll make meaningful progress together by listening to every voice—from our youth & frontline communities to scientists & our workforce."
---
Learn more about the Biden administration's energy policies here.