Thomas Pyle
President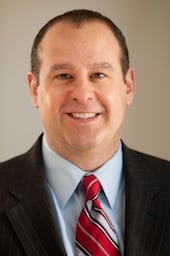 Thomas J. Pyle is the president of the American Energy Alliance (AEA). In this capacity, Pyle brings a unique backdrop of public and private sector experience to help manage AEA's Washington, DC-based staff and operations. He also helps to develop the organization's free market policy positions and implement education efforts with respect to key energy stakeholders, including policymakers, federal agency representatives, industry leaders, consumer entities and the media.
Previously, Pyle was the founder of his own consulting firm, Pyle Consulting, Inc., an active public affairs consulting firm with a wide range of private and not-for-profit customers. Prior to starting his own firm, Pyle served as vice president of the Rhoads Group in Washington, DC where he represented and advised a variety of association and corporate clients in meeting their strategic public policy goals and priorities. Additionally, he also served as director of federal affairs for a major integrated manufacturing and services company focusing on energy, environment, regulatory and transportation issues.
Before coming to the private sector, Pyle held numerous positions on Capitol Hill including serving a policy analyst for the Majority Whip of the U.S. House of Representatives and as staff director for the Congressional Western Caucus, as well as other legislative staff positions.
Pyle holds a B.A. in Political Science from the University of Southern California.