Raiding the Piggy Bank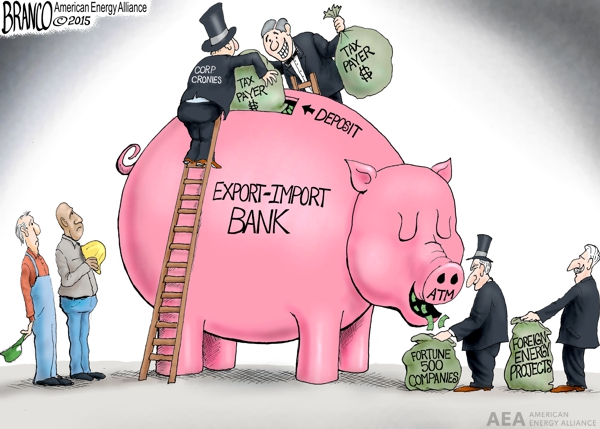 The Export-Import Bank's authorization expires June 30. President Obama is lobbying Congress for reauthorization, but he has politicized Ex-Im beyond repair. The bank leaves taxpayers on the hook for billions of dollars to promote the president's costly green energy agenda, which has resulted in shady dealings and high-profile flops. Meanwhile, the bank maintains its de facto ban on coal-fired power plants, denying a vital energy source to developing countries. Congress should let the Export-Import Bank expire.
Click here to read AEA's full analysis on why Ex-Im should simply be allowed to expire.