AEA Launches Wind PTC Action Hub
New Initiative Encourages Lawmakers to Eliminate Handouts for Big Wind
WASHINGTON — Today, the American Energy Alliance launched www.EndWindWelfare.org—a resource and activist hub aimed at eliminating the wind Production Tax Credit (PTC). With this new tool, which includes a legislative tracker and an action center, AEA will encourage lawmakers to support efforts to end this taxpayer-funded handout.
One feature of the hub is a video illustrating how the PTC is tied to President Obama's new carbon dioxide regulation. The goal of this regulation is to shift electricity generation from affordable and dependable sources like coal toward expensive and unreliable sources like wind. Obama's plan will unavoidably raise electricity rates—hurting poor and middle class families the most. But without the PTC, mandating industrial wind power is a much more difficult task, as wind power needs handouts to survive. Thus, Congress can take meaningful action against the Obama administration's anti-energy agenda by eliminating the PTC. Watch the video below: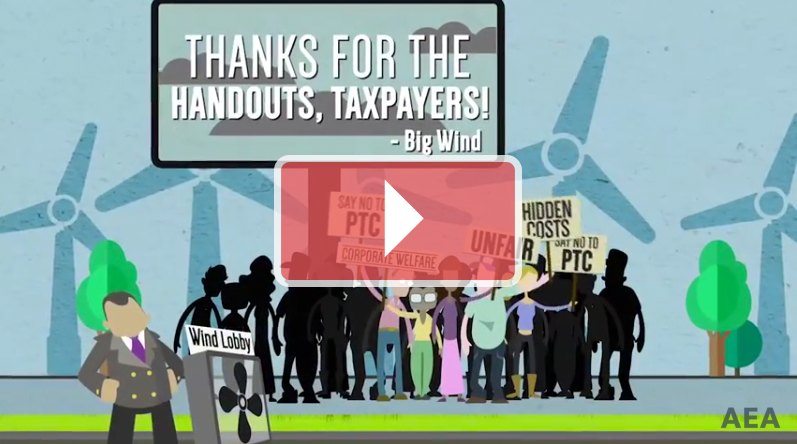 The hub's legislative tracker shows which representatives have publicly taken a stand against the PTC, allowing Americans to thank their elected leaders for opposing this handout, or hold them accountable for supporting wind welfare. Our action center will also serve as a resource for policymakers and activists by providing recent reports, blog posts and ongoing advocacy efforts on the PTC.
###