Ban North Face. Wait, Strike that. Reverse It.
Sometimes it feels impossible not to get frustrated during this pandemic.
If you work in the American oil and gas industry and went from a president who is an energy hero to one that's an energy zero, those times are increasing in frequency.
According to the 5th annual Global Energy Talent Index (GETI) report, 78 percent of oil and gas employees feel less secure in their jobs than they did a year ago. Gee, I wonder why.
But ask many of them, knowing what they know now, would they still enter the oil and gas industry for a career if they all had to do it all over again and the answer is a resounding yes.
So, they feel insecure about their industry but love what they do for a living, even among these challenging times, what are their concerns or frustrations?
An informal survey of oil and gas industry employees we at AEA conducted points to hypocrisy among the climate elite as one of the most frustrating issues of all.
Put aside the open hostility of President Biden's executive orders, they say; it's the aloof comments from people like White House climate czar John Kerry about the need for the U.S. to cut emissions and for oil and gas workers to get re-educated and relocate to build solar panel as he steps on to his private jet – which is built by and powered by oil – that seems to aggravate them the most.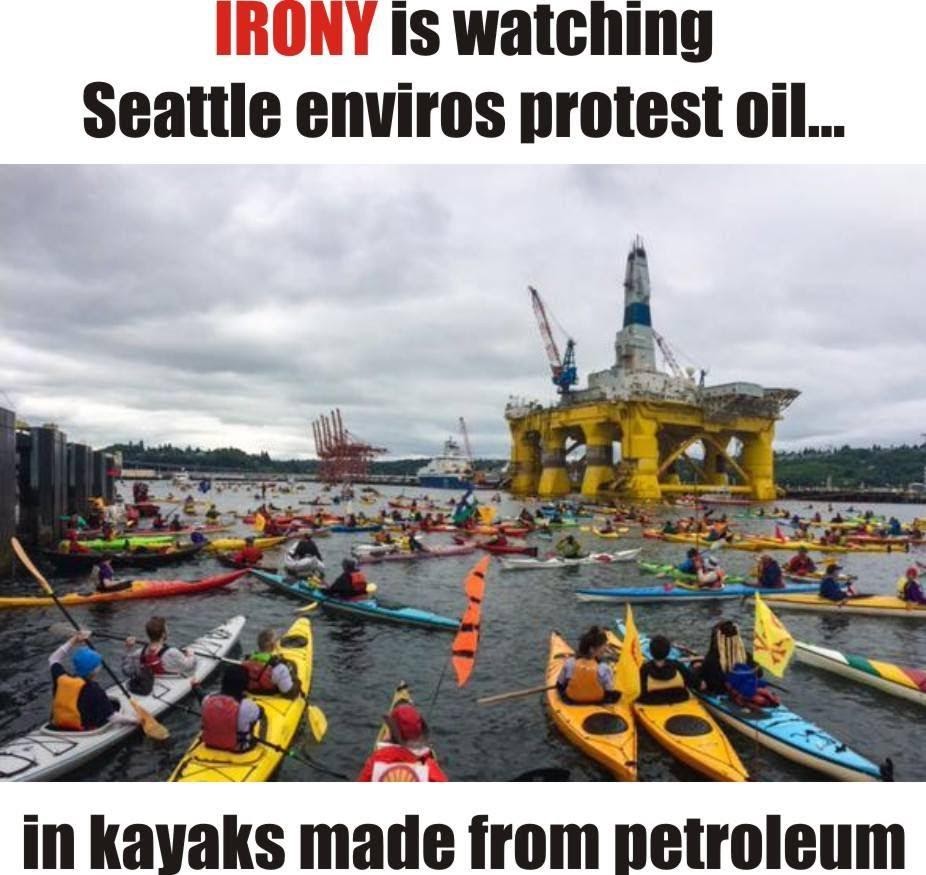 And it isn't just politicians, current or former, like Kerry, they find fault with when it comes to hypocrisy, or irony for that matter. For years, the industry has highlighted environmental protesters who flip on their microphones and loudspeakers (powered by oil and gas), organize their rallies through mobile phone technology and social media (powered by oil and gas), and travel by the busload (powered by oil and gas) to challenge the very industry that got them there (literally.)
The blatant hypocrisy against oil and gas has gone corporate, too. For years, companies like New Belgium, maker of delicious craft beers such as Fat Tire (at a minimum are delivered by oil and gas), or trendy clothing companies like Patagonia (literally made from petroleum products) have also taken a page from the John Kerry virtue signaling playbook.
North Face, an outdoor recreation clothing maker, delivered a high-profile rejection to Innovex, a Texas-based oilfield service company, when it denied the company the rights to put their logo on an order of four hundred North Face jackets—an employee gift Innovex planned on issuing. Innovex CEO Steve Rendle fired back at North Face via LinkedIn.
One might think the industry would call for a universal ban of North Face, right?
Instead, one brilliant oil and gas company flipped the script and praised North Face, going so far as to issue them an award.
Do tell, right?
Chris Wright, President and CEO of Liberty Oilfield, and outdoor enthusiast, took the time to dig through North Face's online catalogue to discover every product the company sells includes nylon, polyester and polyurethane, all of which come from petroleum. That means North Face is a huge customer of the oil and gas industry, so Wright, along with the Colorado Oil and Gas Association (COGA), issued North Face an "Extraordinary Customer Award" via a safe, social-distanced press conference. Kudos to Shaun Boyd at CBS Denver, one of the largest television news outlets in Colorado, who covered the award and ceremony.
But petroleum's lack of appreciation doesn't stop with the outdoor gear and recreation like North Face or Patagonia, or New Belgium.
The Institute for Energy Research joined Chris Wright and COGA to highlight the enormous contribution oil and gas has made in addressing the coronavirus pandemic. These miracle vaccines would not be possible without the huge contributions of America's first-in-the-world supplies of oil and natural gas, which are the basis of organic chemistry which in turn makes plastics that are used in the production of vials, screening and protective gear, and thousands of other applications throughout the medical logistics chain.
Hospitals are loaded with protective equipment, syringes, tubing, polypropylene masks, gowns and goggles all made with hydrocarbons. And each item is aimed at helping protect our first responders and patients. Or think about the cooling and filtering of air to keep our doctors and nurses healthy, and to help patients heal. The power for our hospitals is also critical. Hydrocarbons provide 63 percent of electricity nationwide, including power for emergency rooms, urgent care centers, and pharmaceutical production facilities. The two most common types of back-up generators used for hospitals are natural gas powered and diesel fueled combustion engines. A full tank of diesel fuel can maintain power for an entire hospital for about 8 hours. Depending on the size of the hospital and the amount of fuel stored on site, these types of generators can maintain power for at least 24 hours.
Can you imagine if Pfizer and Moderna could not rely on that power? Or, if they could not keep their vaccines stored at the necessary cold temperatures to ensure their effectiveness?
Our care providers and patients require ready and reliable access to power the life-saving machines supporting our most vulnerable, regardless of the weather conditions happening outside.
Lastly, reliable access to affordable transportation is also critical. 95 percent of our transportation fuels – gasoline, diesel and jet fuel – transport all the personnel, component parts and eventually the vaccines themselves.
In short, we're fortunate as a country to have access to these important fuels to support our life saving medical care and preventative opportunities.
With their value higher than ever, you'd expect oil and gas workers to be celebrated. Instead, their facing all-time high contempt from the hypocritical climate elite. It's a frustrating time indeed, but it's refreshing to see someone like Chris Wright and COGA come in with a new take to a longstanding problem.
For more in depth information, consider listening — The Plugged In Podcast #72: Tom Pyle Speaks to the Colorado Oil and Gas Association.