Biden Puts OPEC Behind The Wheel Of America's Gas Prices
The Organization of Petroleum Exporting Countries (OPEC) and fellow oil-producing allies (OPEC+) are back in the driver's seat as U.S. shale oil is no longer the marginal fuel due to President Joe Biden's anti-oil and gas policies. Brent oil jumped to $85 a barrel since members of OPEC+ including Russia announced production cuts of 1.16 million barrels per day on April 2, adding to earlier cuts the bloc made. OPEC+ wants higher prices to pay for Saudi Arabia's domestic projects and Russia's invasion of Ukraine. The bloc is also concerned about market stability in the wake of U.S. and World Bank failures, which signify underlying economic problems in what the United Nations and World Economic Forum have called "the Great Reset."
U.S. shale oil drillers over the last two decades helped to make the United States the world's largest oil and gas producer. But those shale oil gains are slowing, while oil demand is increasing. According to a survey, U.S. oil and gas activity stalled in the first quarter of 2023, with respondents citing higher costs and interest rates—both resulting from Biden administration policies. Goldman Sachs sees "elevated OPEC pricing power – the ability to raise prices without significantly hurting demand – as the key economic driver" and estimates that the oil production cut will raise OPEC+ revenues. The U.S. finds itself in an increasingly weakened energy position.
OPEC has lowered its U.S. shale oil production forecast, having also done so in 2022 as the graph below depicts. There has been a lack of sufficient investment to increase supply despite its rebounding after the COVID lockdowns, which will support the prices OPEC+ wants. According to the International Energy Forum (IEF), oil and gas upstream capital spending increased 39 percent in 2022 to $499 billion, the highest level since 2014 and the largest ever year-on-year gain. But, according to the IEF, annual upstream investment needs to increase to $640 billion in 2030 to ensure adequate supplies.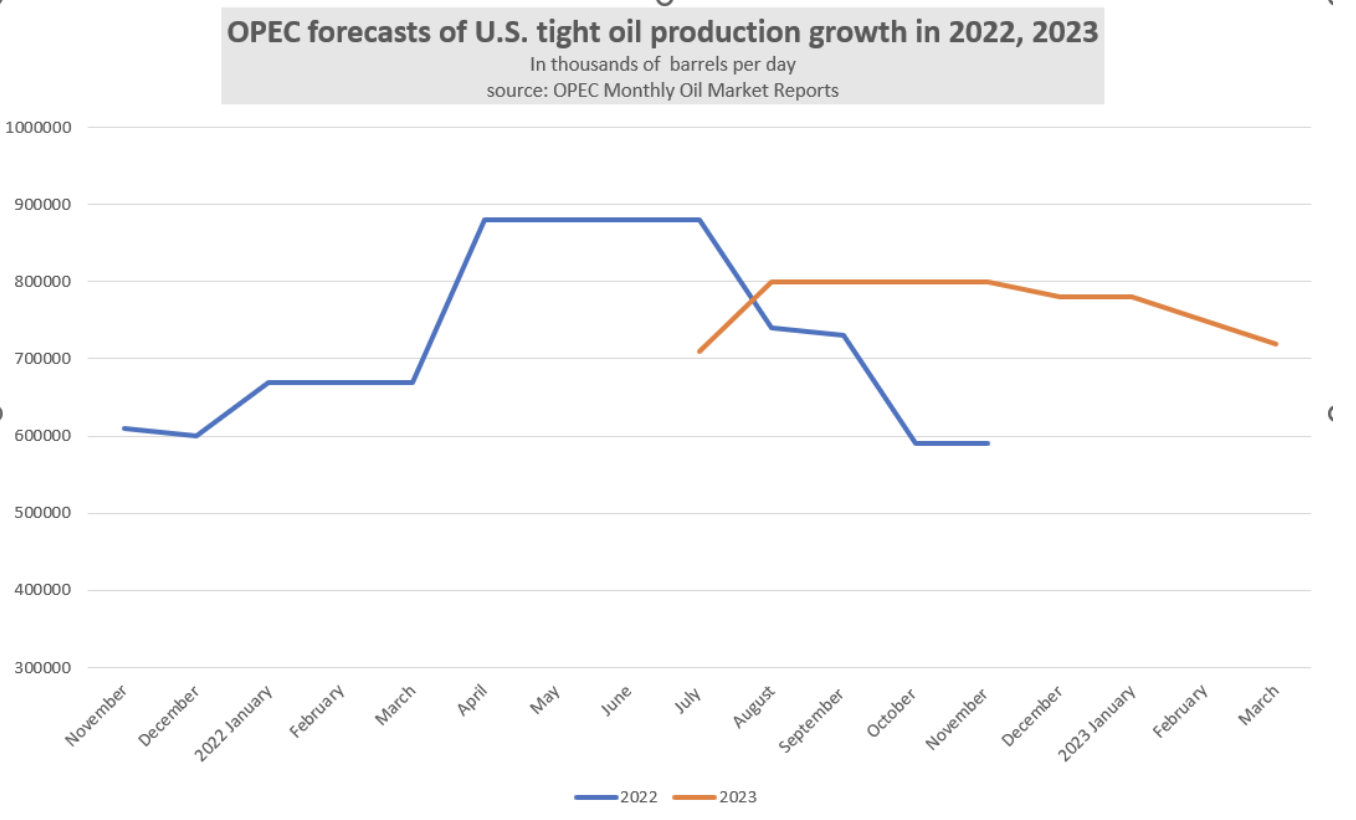 OPEC is producing almost 1 million barrels per day less than its current output target, according to its own figures and other estimates, with shortfalls in Nigeria and Angola from which Western oil companies have moved away in recent years. While non-OPEC producers are still expected to produce more oil in 2023, the forecast of a supply increase of 1.44 million barrels per day falls short of expected world demand growth of 2.32 million barrels per day, according to OPEC forecasts. The International Energy Agency also expects demand growth to exceed supply growth, although to a lesser amount than OPEC.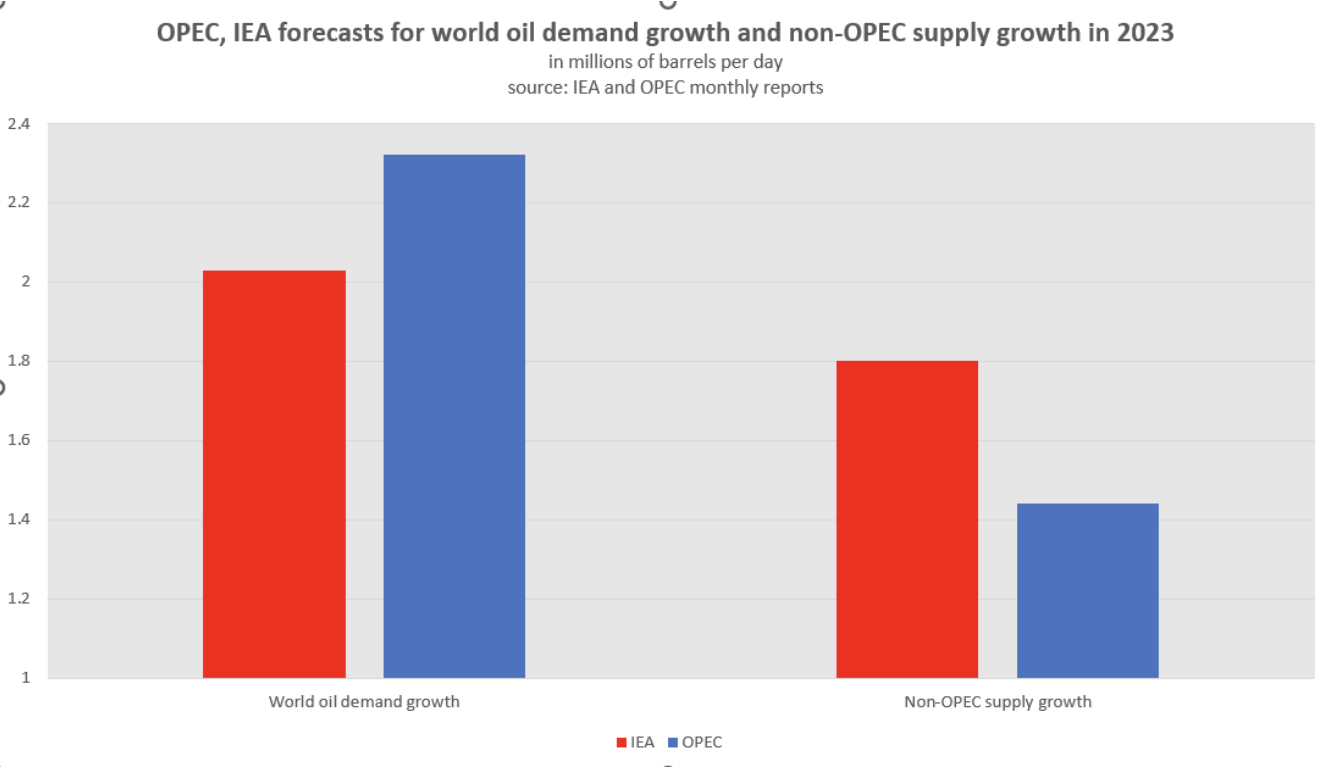 In OPEC's view, investment cuts after oil prices collapsed in 2015-2016 due to oversupply, along with a growing focus by investors on economic, social and governance (ESG) issues to move investment away from fossil fuels have led to a shortfall in the spending needed to meet demand. Because the scope for supply growth outside of OPEC+ members is limited and in combination with tighter conditions expected later this year, there is a greater upside risk to oil prices.
This Did Not Have to Happen
Had President Biden kept President Trump's pro-America energy policies, U.S. oil production would have been about two billion barrels higher from 2021 to 2023. Over the past two years, American oil production would have been on average more than two million barrels higher per day. With that level of U.S. oil production, OPEC+'s recently announced cutbacks in oil production of 1.16 million barrels a day would have had little impact on world oil prices because U.S. drillers would have made up the difference. Instead, gasoline is now headed to $4 a gallon in many states – well over $1 a gallon higher than would be the case under President Trump's energy policies.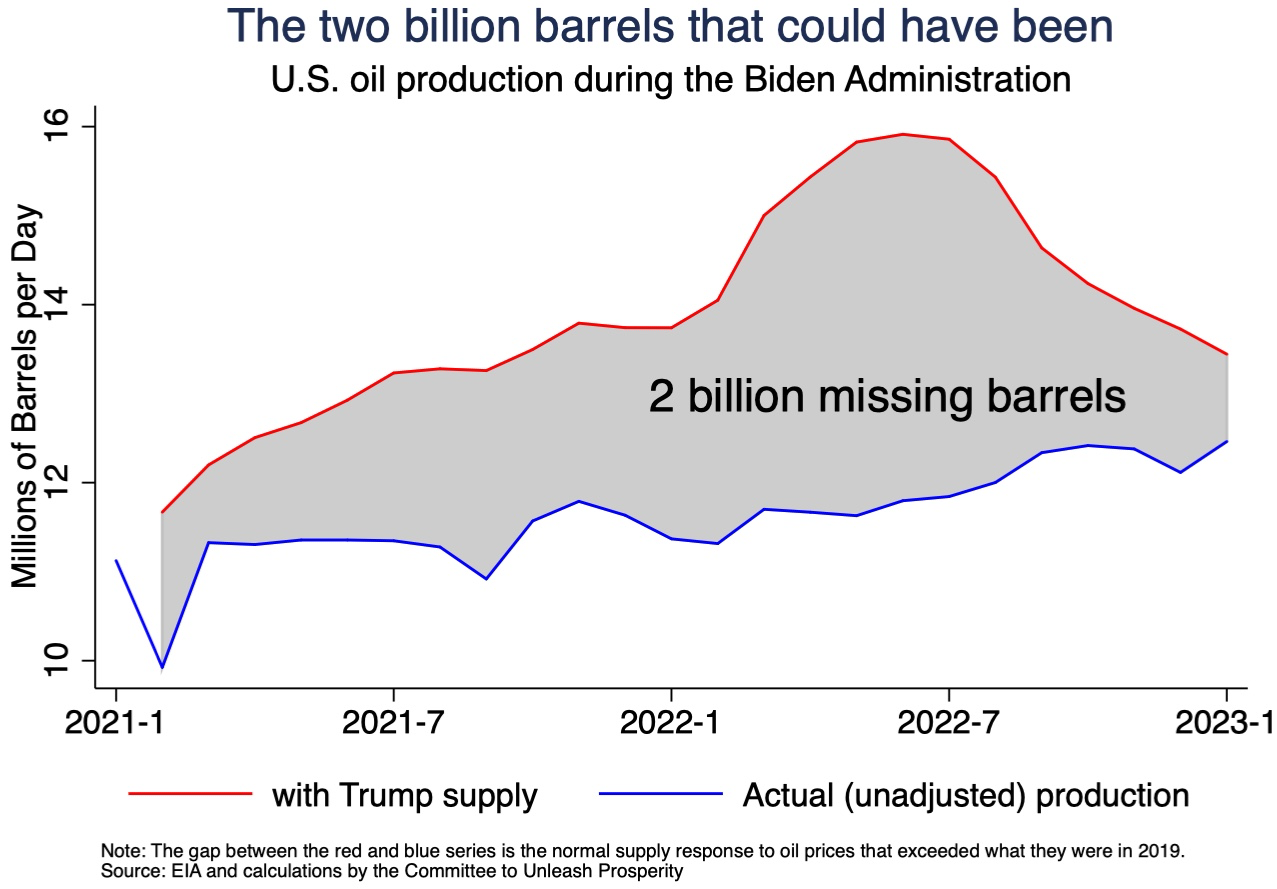 Conclusion
OPEC+ has recently announced an oil production cut next month of 1.16 million barrels per day, which will raise oil prices and therefore gasoline prices for consumers. OPEC+ realizes that it is back in the driver's seat regarding marginal oil production because President Biden's anti-oil and gas policies have stymied U.S. shale oil production. This did not need to happen if President Trump's energy policies had remained in place for it is estimated that those policies would have had the United States producing 2 million barrels a day more oil due to additional investment in the oil and gas sector. The United States has shown itself technically and geologically capable of energy dominance in the past, accounting for 81 percent of the world oil production increase between 2010 and 2019. In fact, U.S. oil and liquids production increased by 9.77 million barrels per day over that period.  Unfortunately, ESG policies, continuing anti-petroleum policies and the messaging of the Biden administration are reducing U.S. domestic production potential and causing higher prices for Americans.
---
*This article was adapted from content originally published by the Institute for Energy Research.