States Continue to Stop Work on Carbon Rule, But Utilities See "Investment Opportunity"
Litigation over the EPA's carbon rule for power plants is continuing with oral arguments set for early June. In the meantime, several states have sought to codify the Supreme Court's stay with a "stop work order" inserted into state appropriations bills. Last Friday, Kansas became the latest state to protect their residents. These bills are critical to protecting scarce state resources while legal uncertainty remains. Where possible, they should also be extended to cover utility regulators.
One of the most important reasons for states to pass these kinds of bills is to protect electricity ratepayers from premature rate hikes as a result of these regulations. Utilities have every incentive to quickly comply with future regulations and pass on the costs of compliance to ratepayers.
To prepare for the future, including compliance with possible regulations, utilities prepare plans known as Integrated Resource Plans (IRPs). These are long, dense documents that detail the many investments the utilities currently have or would like to make to ensure affordable, reliable power is available to their customers. IRPs also must take into account existing laws such as Renewable Portfolio Standards or other mandates that require energy to be bought and sold from specific sources that may not otherwise be economical or beneficial to the grid. Accounting for these mandates can be fairly straightforward, as the laws are established by the state legislatures.
These IRPs get much more complicated, however, when utilities attempt to anticipate future regulatory burdens imposed by the EPA (or other federal agencies) before the regulations are finalized or withstand legal scrutiny (e.g., MATS, carbon rule). Miscalculation on what the rule might require or whether it passes legal muster can result in costly increases for consumers and premature closures of power plants. This was a main reason 28 states sought a stay of the carbon rule and arguably one of the reasons the Supreme Court granted the request. The goal is to prevent unnecessary and irreparable harm before EPA successfully defends the rule in court. Fortunately, many state agencies have "put their pencils down", as West Virginia Attorney General Patrick Morrisey and Texas Attorney General Ken Paxton recommended.
Unfortunately, this is not the case with many utilities, who see the carbon rule as an "investment opportunity…[that they] plan to take full advantage of". A recent IRP submitted by Dominion Resources covering North Carolina and Virginia demonstrates this point in two ways. First, Dominion betrays its preference for the CPP by presenting five scenarios with different policies in place and investments made – four of which assume the carbon rule is in place.  Second, their models project electricity rate increases in every scenario when compared to the baseline of no carbon rule.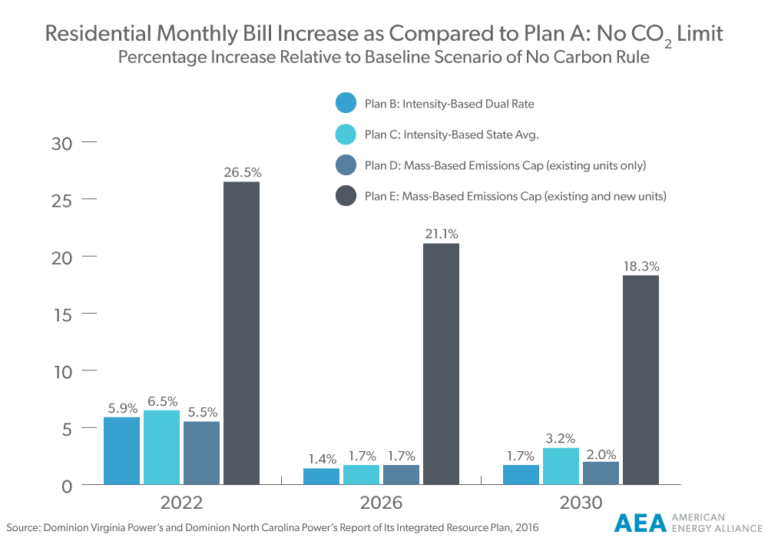 Simply put, the carbon rule will raise electricity rates, whatever way you slice it. Even worse, the most expensive scenario for consumers – a mass-based approach covering existing and new units (e.g., cap and trade) – is the one most often recommended by carbon rule proponents as the most cost effective method of compliance! In reality, this scenario likely allows the greatest "investment" to occur.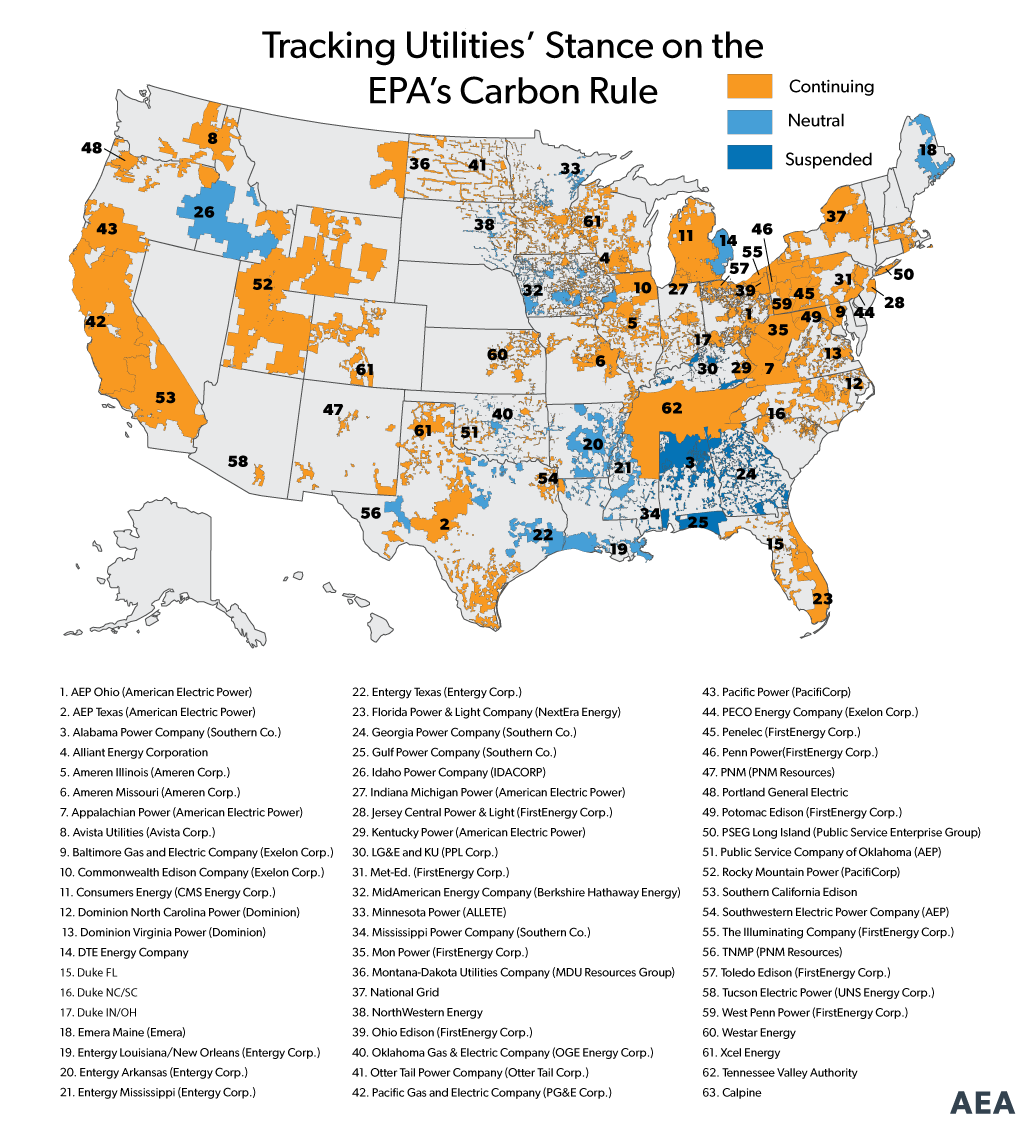 Yet many utilities see profit to be made and have aligned with environmental pressure groups in ignoring the stay for planning purposes. State policymakers and utility regulators should beware the consequences of costly, premature action, and deny any attempt to prematurely force this rule on their constituents.